We have received haikus from Ms. Vladislava Simonova, a haiku enthusiast from Kharkiv, Ukraine who has been staying in a bomb shelter since the start of the Russian military invasion in February.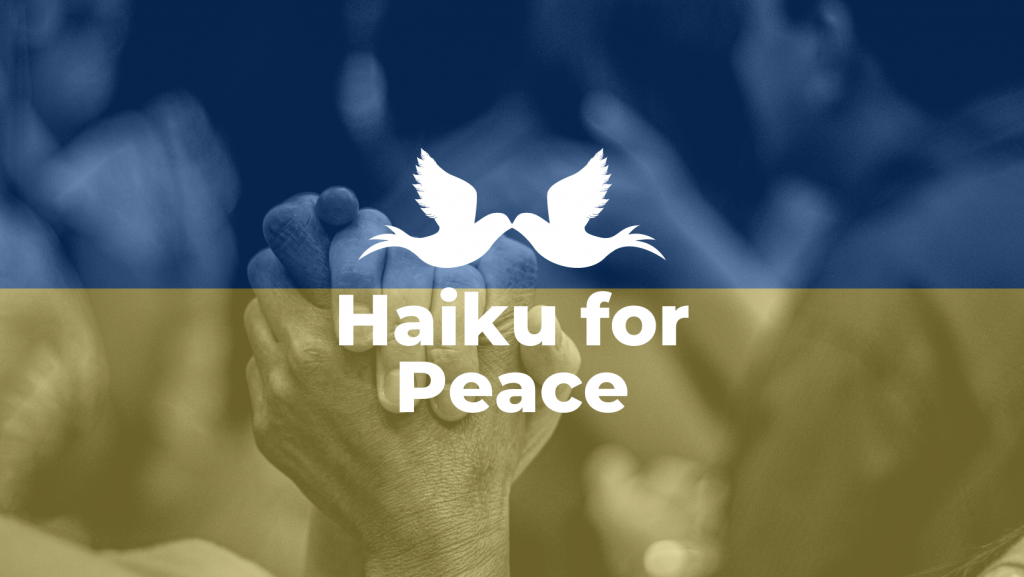 In the 17 syllables she has composed, scenery from a different angle than what is reported daily in the news spreads out in our minds.
We introduce her haikus here while sincerely praying for the safety of her and her family.
In an empty room.
Flowers on a carpet are
under shattered glass.
I will never place
The one thousand paper cranes
on this bedtable
These city ruins
Little baby drops of rain
crying in silence.
The calls for, "Glory!"
Eternal sleep under flags.
Skylark's lullaby.
Weeping women's heads
Colored by the roots sprouting
Under their hair dye
On a cold evening,
I see stars in the sky and
recall happiness
For the whole evening
a cricket has been mourning
victims of the war.
Scooping up water,
I reach into the barrel
and touch the bottom…
Japanese poets
with me in the bomb shelter
In this stack of books.
Children are playing
Flying their paper airplanes
In the bomb shelter.
Instead of thunder
the rumbling of explosions.
The sounds of springtime.
With curfew, blackout.
Never in my life have I
Seen so many stars
The drought in wartime
Nothing left but withered plants
On the windowsills
I apologize
for the entire frail world
to the plum blossoms…